Caviar Wishes and Champagne Dreams: recent work by Jay Miriam and Ryan Schneider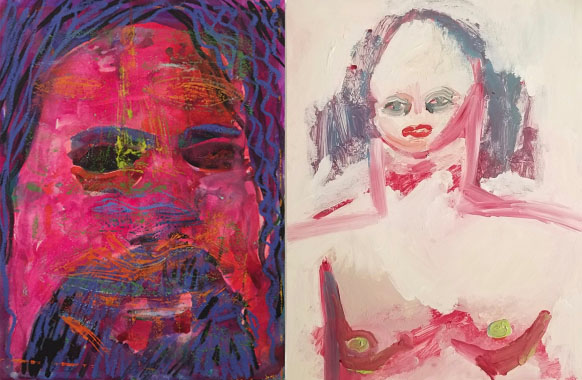 Date:
October 26th - November 9th 2018
A cupcake, snake, observers, the observed and a solitary owl. Caviar Wishes and Champagne Dreams is a culmination of works on paper, wood and canvas by artists Jay Miriam of Greenpoint, Brooklyn, NY and Ryan Schneider of Joshua Tree, California. The majority of work included was created away from the artist's studios. Miriam's women grew from her summer travels across Europe. Schneider's creatures and characters blossomed during August in Chatham, NY, while residing at the Macedonia Institute.
Curated by Mason Saltarelli